Trinity Metaphysical Center offers all of the services listed below. Prices listed here.
Readings and Healings
• Psychic Readings • Mediumship Readings • Tarot Readings • Angel Card Readings • Oracle Card Readings • Palm Readings • Psychic Portraits • Energy Healing Therapy • Reiki, • Chakra Balancing • Crystal Healing • Angelic Healings • Karmic Cleansings and Healings • Past Life Regressions
Classes
• Psychic Development Classes • Metaphysical Classes and Workshops
Paranormal
• Paranormal Investigations • Ghost Hunter Certification Training • Paranormal Investigator Training
Gift Shop
• Swarovski Crystal & Gemstone Jewelry • Incense • Health & Wellness Products • Tumbled Stones • Sage • Crystals • Books • Artwork • Handcrafted Items • Gifts and More!
TRINITY SUMMER FEST 2017
July 15th & 16th @
SKYLANDS STADIUM EVENT CENTER
94 Championship Place, Augusta, NJ 07822
FEATURING:
Dave Tango & Bruce Tango of SyFy's "Ghost Hunters"
Click Summer Fest Flyer link on sidebar for additional information
***************************************************************************************************
Jacqui Geary's Book
Unlocking Your Sixth Sense:
An Easy Guide To Psychic Development
is now available!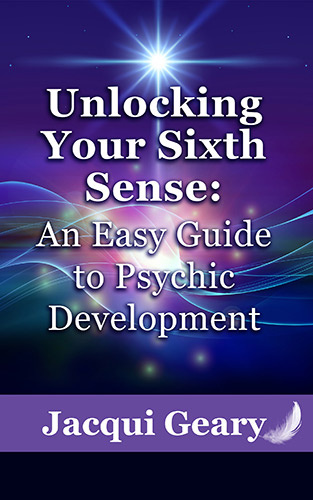 Click below to order your copy.
http://trinitymetaphysicalcenter.com/psychic-development-book.html
Print and Kindle version also available on Amazon.com
Listen to our radio show Among The Realms
Wednesday nights at 7pm!
www.blogtalkradio.com/amongtherealms
~~~~~~~~~~~~~~~~~~~~~~~~~~~~~~~~~~~~~~~~~~~~~~~~~~~~~~~~~~~~
We are located in The Hardyston Plaza North at
3617 Rt 23 South
Hamburg, NJ 07419
973-209-7070
trinitymetaphysical@yahoo.com