Psychic Readings, Mediumship Readings, Tarot Readings,
Angel Card Readings, Oracle Card Readings,
Palm Readings, Energy Healing Therapy, Reiki, Reflexology, Chakra Balancing, Crystal Healing, Angelic Healings, Karmic Cleansings and Healings,Psychic Development Classes, Past Life Regressions,
Meditations, Metaphysical Classes and Workshops, Paranormal Investigations,Ghost Hunter Certification Training,
Paranormal Investigator Training,
Swarovski Crystal & Gemstone Jewelry, Incense,
It Works! Body Wraps and Health & Wellness Products,
Tumbled Stones, Sage, Crystals, Books,
Artwork, Handcrafted Items, Gifts and More!
Just Published - Jacqui Geary's Book
Unlocking Your Sixth Sense:
An Easy Guide To Psychic Development
is now available!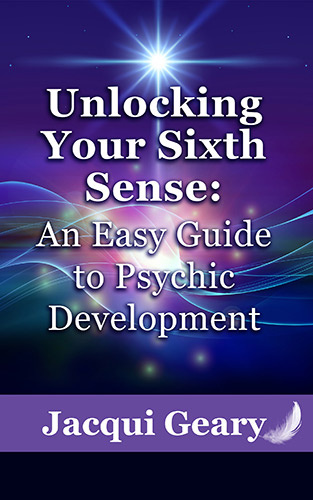 Click below to order your copy.
http://trinitymetaphysicalcenter.com/psychic-development-book.html
Listen to our radio show Among The Realms
Wednesday nights at 7pm!
www.blogtalkradio.com/amongtherealms
~~~~~~~~~~~~~~~~~~~~~~~~~~~~~~~~~~~~~~~~~~~~~~~~~~~~~~~~~~~~
We are located in The Hardyston Plaza North at
3617 Rt 23 South
Hamburg, NJ 07419
973-209-7070
trinitymetaphysical@yahoo.com